Bistrot "La Caletta"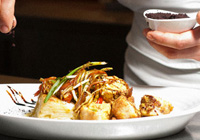 The restaurant is open also for those not staying at the hotel (booking required). While eating and drinking you can enjoy a fantastic view of Lake Garda.
Spring offer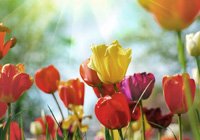 3 or 5 night stay: 20% discount!

Children free of charge
Booking
7 days for the price of 5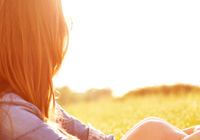 7 = 5 from 05 to 25.05.2014
Spend a week in complete relaxation - 2 free nights!
Children free of charge.
Booking
La Caletta Hotel Bolognese - Brenzone
La Caletta Hotel Bolognese benefits from a wonderfully unique position: it is located directly on the waters of Lake Garda and just a short walk from the characteristic town of Castelletto di Brenzone in Italy. As you wander away from the hotel you will come across the beautiful olive groves that lead to Monte Baldo. Sunset on the beach, at our pier or on our private balconies represents a moment of absolute relaxation at the Caletta Hotel Bolognese…
Caletta Hotel Bolognese, located along the coast of Castelletto di Brenzone, is perfect for exploring Lake Garda and the beauty of its hinterland. Built in 1935, it underwent a major restructuring in 1983 and in 2006 a restyling that continues to grow year after year. It precisely represents the lake style that is perfect for its small common areas that changes during the warmer months with the white flowered outdoor terrace and panorama, and typical Mediterranean cuisine.



Sweet rest
We gave particular attention to your rest by offering quality beds and mattresses: Simmons and Vefer, so you can have a deep and relaxing sleep to help release your tension and stress: sleep is your medicine...

Breakfast
We thought we'd let you rest until your natural alarm clock sounds off... the morning breakfast will be served to you on the terrace or inside the restaurant, with a healthy and tasty buffet: fresh squeezed orange juice you can prepare yourself, cold cuts, eggs, milk, yogurt, fresh and dried fruits, vegetables and fresh bread, black bread of various qualities provided by Profanter, fresh butter and cheeses, jams, homemade cakes prepared ​​with spelt flour and sourdough...
You can calmly enjoy your breakfast with your usual rituals and rhythms, and we will not close the Buffet until 11-11:30. And if you want to rest more... we will serve you breakfast at any hour of the day!

Relax at the lake
For your relaxation there is the beach at the foot of the beautiful Lake Garda with sun beds, beach umbrellas, chaise longue and chaise longue bean bags of various colors that you can move around so you can find "your" favorite relaxing spot. If you would like a relaxing or energizing massage you can have one directly in your room.

Great food
For your dining there is Chef Giovanni who from the month of May will offer you fresh and flavorful food and try to satisfy your palate at all times of the day. And then there is Anna Clara, Roberto and Eleonora who, together with Staff, will try to personalize the needs of each and every client.

Italian atmosphere
The ideal guest of Caletta Hotel Bolognese is one who can appreciate our simplicity and quality of excellence of our lands - olive oil, wine, cheese, our culture, our location and our values. Accompanying our guests on their vacation enriching it with our Italian knowledge and assisting them with any difficulty: this is our motto!