Our kitchen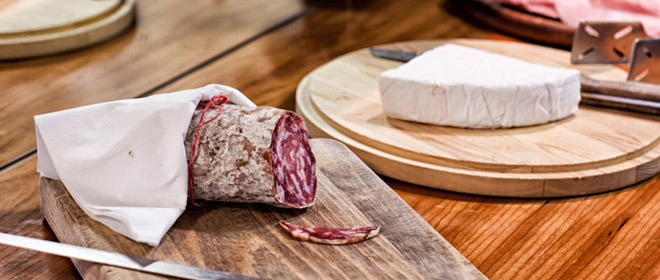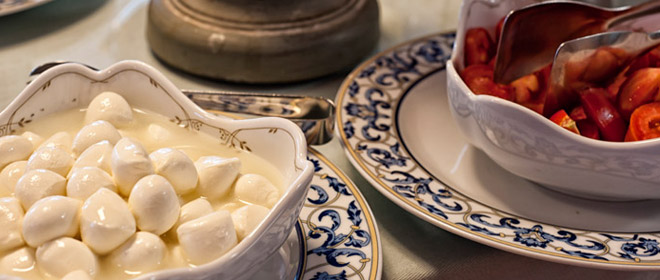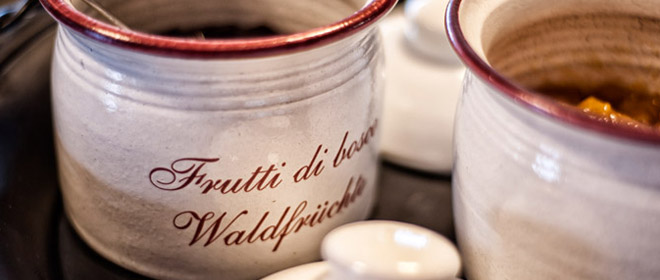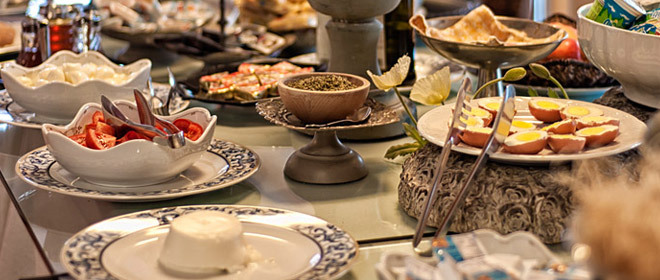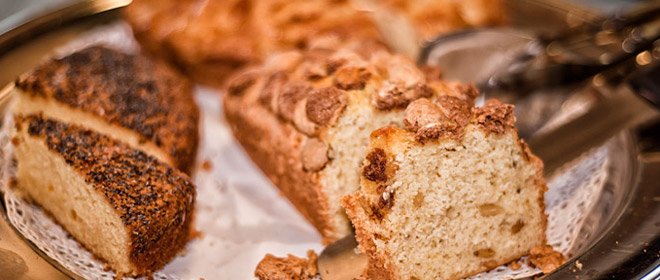 Despite being a small residence, our goal is to make the guest feel on vacation as much as possible without the stress of schedules.
During the summer season our food is served out on the beautiful white terrace overlooking the lake or in the small garden, while in the spring and autumn our meals are served in the dining room always overlooking the lake.
Delight your palate
Our breakfast is served at 8:00 am - The buffet service is open until 11:00 AM and with the pleasure of serving our guests even after hours. Our guests particularly appreciate our Bio black bread, our cheeses and cured meats, even for food intolerant people; fresh juices that we let our guests prepare and homemade cakes made ​​with spelt flour and yeast.

This year our home made cooking at the Caletta Hotel Bolognese, attended by our Chef Giovanni, will offer an ever-changing daily dinner menu with an appetizer, a choice of three starters and three main courses, vegetables, cheese and dessert. The dishes will always include traditional Italian cuisine without forgetting the vegetarian dishes. We use fresh ingredients prepared directly by our kitchen.
Our kitchen can offer you:
Light and fast cuisine
Sardinian cuisine specialties
Gluten-free dishes
Celiac disease is an intolerance to gluten, a protein found in several types of cereal, and consequently also in bread, pizza and pasta. You will find products for the gluten-free and food intolerant directly at the breakfast buffet but we please ask that let us know of your special needs at the time of your booking or prior to arrival.
Bar
The hotel has a bar with a lounge area and an outdoor terrace where hot and cold dishes, salads and sandwiches are also served.