Rooms & Suites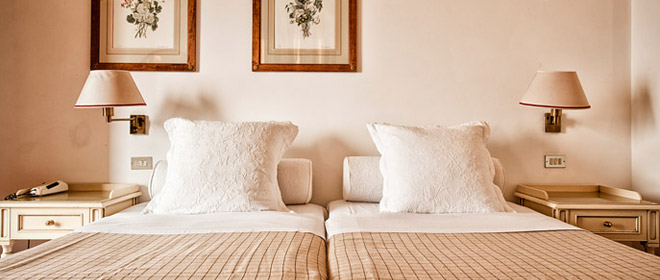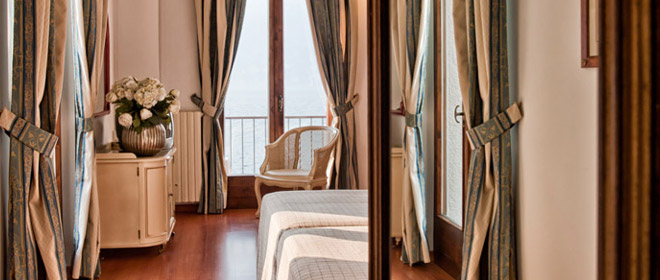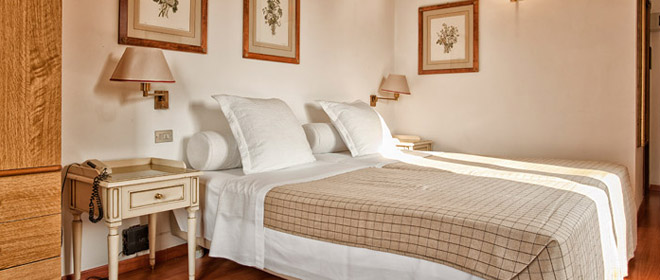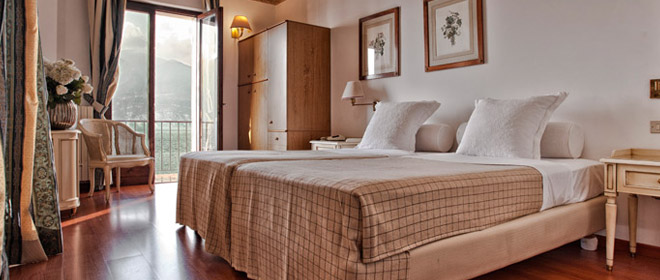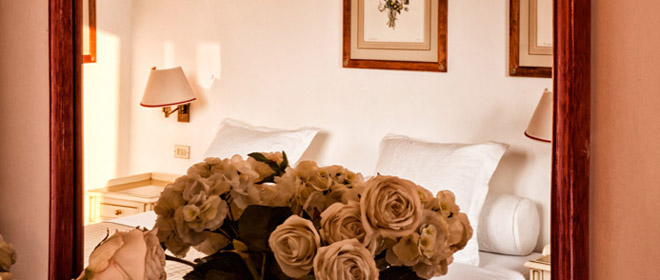 After spending the day exploring the beautiful Lake Garda and its typical towns, relaxing in a cozy place is an intense feeling of pleasure for any traveler. All the settings and the rooms of Caletta Hotel Bolognese reflect an atmosphere of an intimate and family home, as if you were at your own home. You can find the best solution to your needs, choosing between our Monte Baldo, Balkony, Junior Suite and Suites. All the rooms are equipped with a TV with international channels; several have independent air-conditioning and security safes. The hotel also offers a complete Wi-Fi internet service.
7 Monte Baldo, 15 Balkony, 2 Suites, 1 Junior Suite.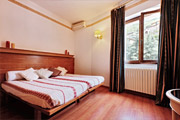 Monte Baldo
Comfortable rooms with a view (not of the lake). We pay particular attention to our guests so, we offer anti-mite downs and pillows so even our guests who suffer from allergies will be able to have pleasant nights of sleep. There are also no carpets but easily washable floors.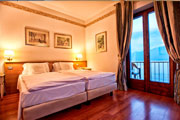 Balkony
Spacious rooms; the hotel's 17 rooms overlook Lake Garda. Several of them have balconies while others a private terrace. All the hotel rooms have a private bathroom.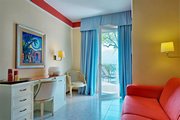 Junior Suite
An elegant and spacious room, its location - directly in front of the lake and on the beach with a private wooden terrace – will allow our guests to go out and find themselves a short walk from the water.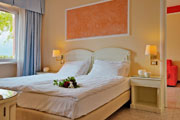 Suite
Elegant and very spacious, with a sitting area, walk-in closet, and its large wooden terrace directly on the beach offers the opportunity of having a private outdoor seating area.
Services and Conditions
All the rooms have a TV, several with air conditioning, and an elevator service to all the floors. Access to Wi-Fi internet is available to all our hotel guests. Small sized dogs are allowed; we offer a special service for them and the hotel should be notified when making reservations.